Die 6. Welle für The Silver Bayonet kommt: CANADA
dazu bringt Northstar auch einen Launch-Deal (Miniatures only):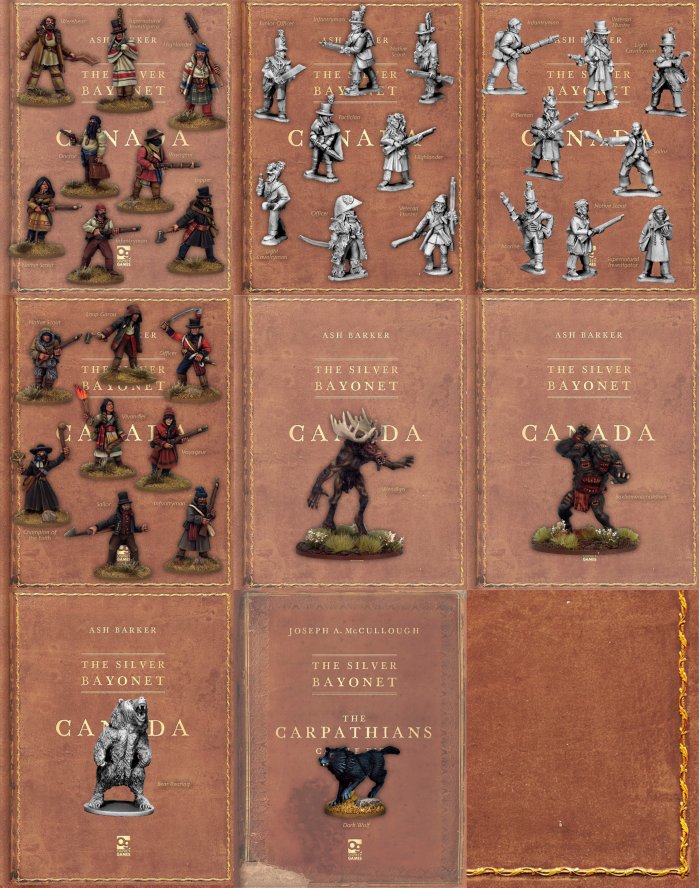 Get one each of all the new releases:
Lower Canada Unit
Upper Canada Unit
Unitied States Unit
Trading Company Unit
Wendigo
Baxbaxwalanuksiwe
Plus two extra free models. A Dark Wolf and a rearing Grizzly Bear to use as exchange models for your skinchangers.
der Deal kommt - bei Bestellung in England - trotz reduzierten Deal-Preis inklusive EUST, Zoll, Porto etc. für den privaten Käufer auf circa € 153,-
unser Angebot: € 135,- ohne Buch
unser Angebot: € 153,- inklusive Buch
bei Bedarf bitte gleich vorbestellen
stay tuned